Blog - Cavitation and process intensification
10/07/2019
ROTOCAV hydrodynamic cavitator for the preparation of pig feed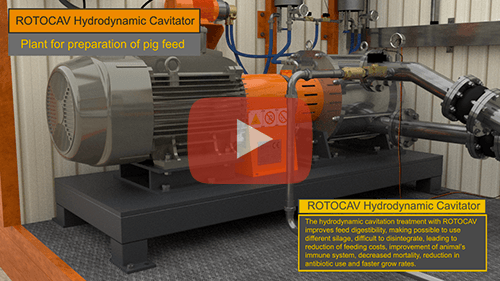 ---
An enhanced animal feed technology, a plug and play plant to treat silage and different feedstock for the preparation of pig feed and animal food in general.
The hydrodynamic cavitation treatment with ROTOCAV improves feed digestibility, making possible to use different silage, leading to reduction of feeding costs, improvement of animal's immune system, decreased mortality, reduction in antibiotic use and faster grow rates.
The feedstock is subjected to controlled hydrodynamic cavitation into the cavitation chamber.
Clouds of bubbles are cyclically generated at high frequency: by controlling hydrodynamic cavitation, the ROTOCAV is able to make these bubbles to implode on the solid feedstock, resulting in a perfectly homogenized mixture.
Find out all the advantages of the ROTOCAV hydrodynamic cavitator for the preparation of pig feed.





28/02/2019
ROTOCAV hydrodynamic cavitator for edible oils: degumming, alkali refining, bleaching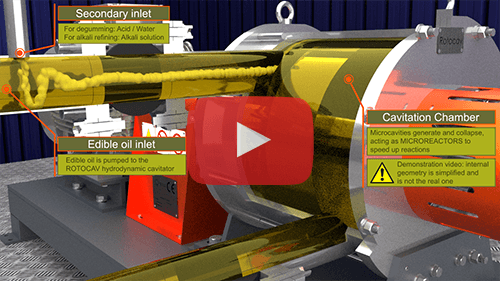 ---
Our ROTOCAV hydrodynamic cavitator can treat edible oils, maximizing reaction yields: this means better product quality and less amount of reagents.
The ROTOCAV cavitator is excellent in creating microbubbles inside its cavitation chamber, allowing a perfect homogenization that translates in increased surface area between the aqueous and the oily phases.
Mass transfer and diffusivity are enhanced and chemical kinetic is the only limit for the process.
ROTOCAV can be used for:
- Degumming (liquid-liquid reaction): oil is mixed with water and/or acid to hydrate phosphatides.
- Alkali refining (liquid-liquid reaction): degummed oil is mixed with an alkali solution to decrease the free fatty acid content and other impurities.
- Bleaching (liquid-solid reaction): edible oil is decolorized by typically adding and mixing clay or diatomaceous earth.





13/02/2019
ROTOCAV hydrodynamic cavitator for biomass pretreatment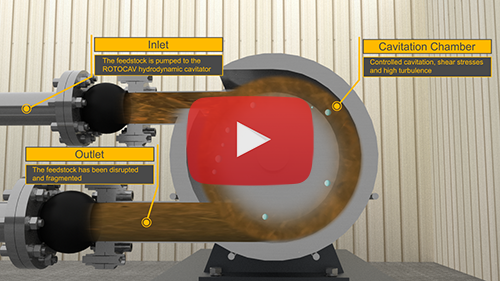 ---
A new video about our ROTOCAV hydrodynamic cavitator, to explain and animate what happens inside our equipment when you need to pretreat different biomasses, for example for biogas or bioethanol productions.
The feedstock is pumped to the hydrodynamic cavitator, then thanks to controlled cavitation generated inside the cavitation chamber, the biomass is subjected to a fast physical destructuration, making it easier to access its internal structure.
High speed microjects and shock waves are generated during asymmetrical violent collapses of microbubbles, giving a final homogenized product without large organic particles and long fibers.
ROTOCAV hydrodynamic cavitator is a green and sustainable process based on a non conventional technology for process intensification.





09/01/2019
ROTOCAV and circular economy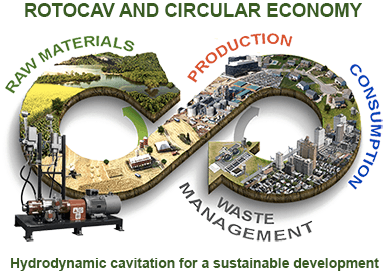 ---
The technological development, the innovation and the research of new solutions are the drivers to implement circular business models.
The conscious choice of the Companies towards the innovation technological development represents the concrete possibility to introduce new tools for profit for the Company itself.
ROTOCAV hydrodynamic cavitator developed by E-PIC S.r.l. is able to optimize yields, to reduce wastes and inefficiencies. By using our ROTOCAV hydrodynamic cavitator you can make the most of raw materials, you can reduce the consumptions and you can reach the maximum exploitation of the resources. The ROTOCAV is able to valorize wastes, for example in the production of biodiesel from exhausted oils, or in the valorization of agricultural wastes with the extraction of biocomponents, such as carotenoids from seeds and peels of tomatoes and oleuropeine from olive leaves.
Our ROTOCAV hydrodynamic cavitator represents the creation of a value towards the innovation, a technology that runs through the ways of a sustainable development.





12/11/2018
ROTOCAV hydrodynamic cavitator at GENP2018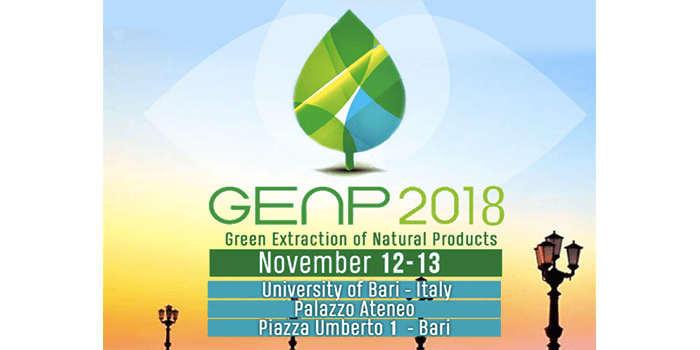 ---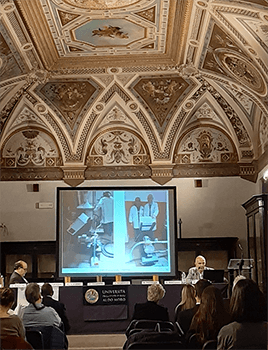 12-13 November - ROTOCAV will be presented as a Technological Innovation at the International Congress on Green Extraction of Natural Product (GENP2018 - Bari - IT).
GENP2018 is focused on agro-food, nutraceuticals, cosmetic, chemical and energy fields. The whole value chain of each application is considered: farming, extraction, purification, processing and recycling steps.
An overview on the most advanced green extraction technologies and sustainable processes will link scientists and experts within and across disciplines from around the world.
The goal of this Congress is to facilitate the interaction between experts from industry and academic researchers, in order to promote information exchange and generation of new ideas that benefit society.
Read the abstract about our ROTOCAV presented at the Congress.





08/11/2018
ROTOCAV at Eurotier 2018 with Cavimax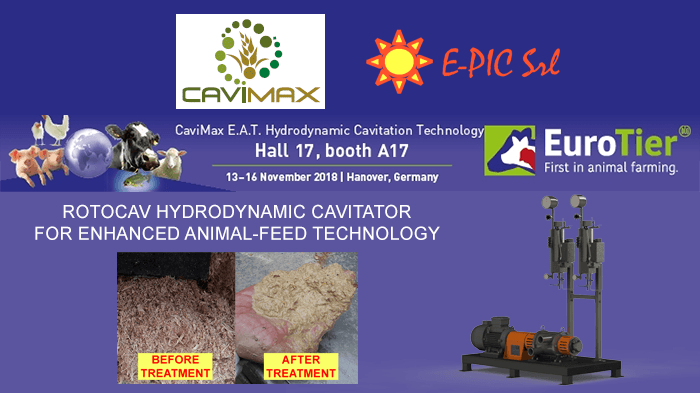 ---
ROTOCAV Hydrodynamic cavitators for enhanced animal-feed technology will be at Eurotier 2018, 13-16 November 2018, in Hannover.
Our partner Cavimax will reply to your questions and explain how a ROTOCAV cavitator can be used to prepare animal feed.
No more wasted crops, animals will grow more, greater bioavailability of animal feed, utilization of maize silage in pig feed, reduction of feeding costs, decrease in mortality, reduction in antibiotic use: these are the main advantages of installing a ROTOCAV cavitator.
For more information and details on the event visit Eurotier website.





---